Alster Fountain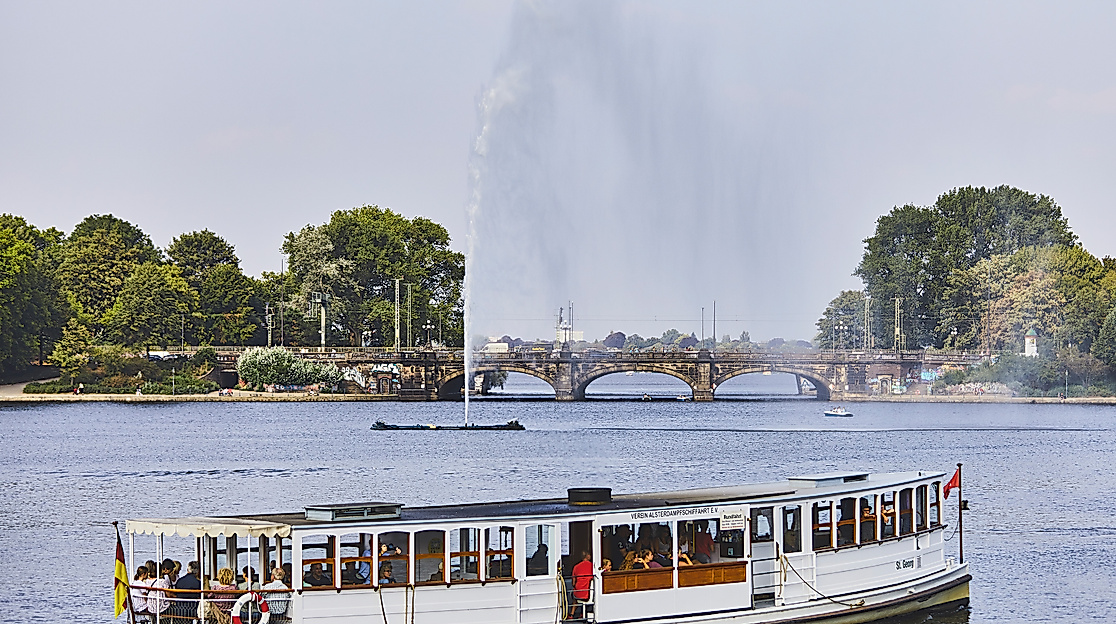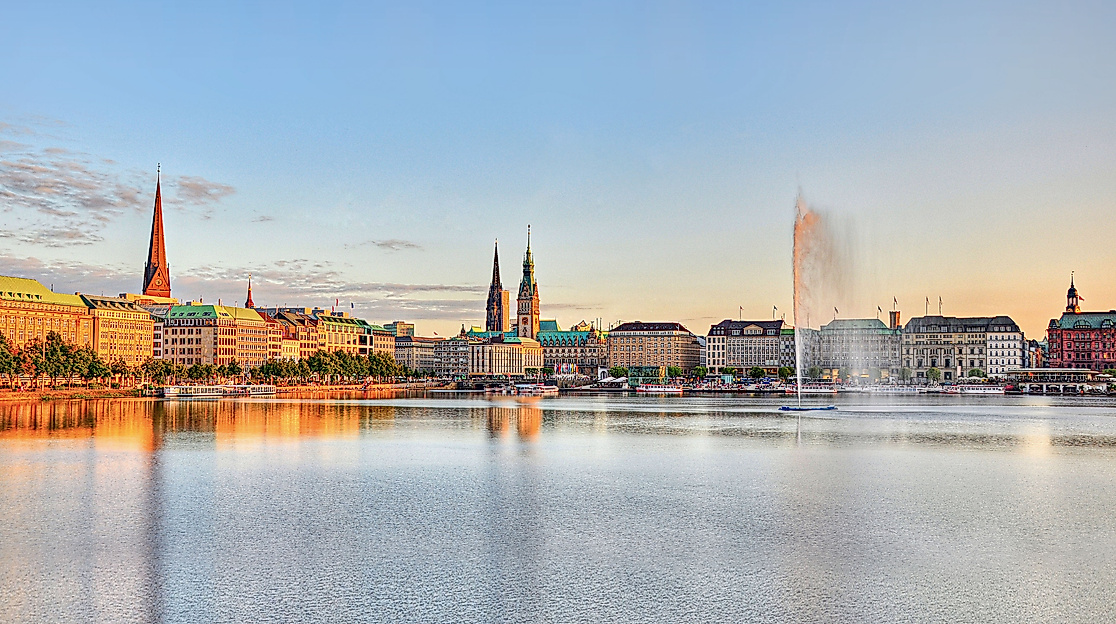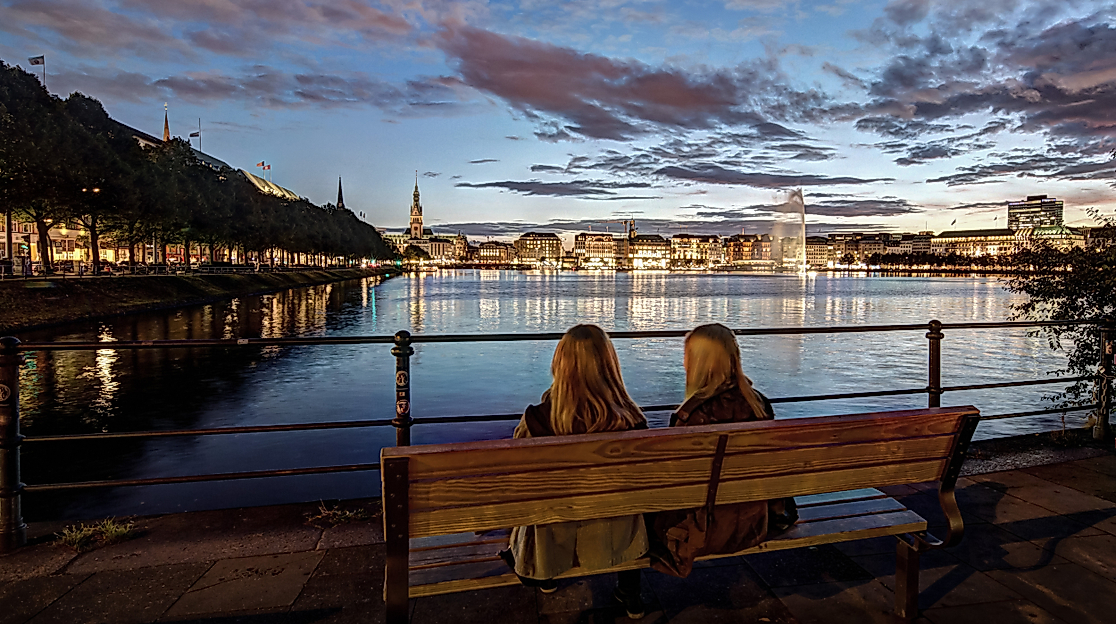 Hamburg's landmark in the middle of the Binnenalster
If you sit on the Jungfernstieg and look out over the beautiful Alster panorama, you will immediately notice the Alster Fountain.
As Hamburg's landmark, the Alster Fountain has been bubbling every year from March to November since 18 April 1987.
The original idea came from Carlheinz Hollmann (German television and radio presenter), who wanted to recreate the "Jet d'eau", the fountain on Lake Geneva. Due to the wind in Hamburg, however, the height of the fountain is limited.
In summer, the small drops of water from the 60-metre-high Alster Fountain glisten through the area and visitors are often thrilled with a rainbow. In the evening it is illuminated by spotlights and thus offers a beautiful water spectacle.