St. Katharinen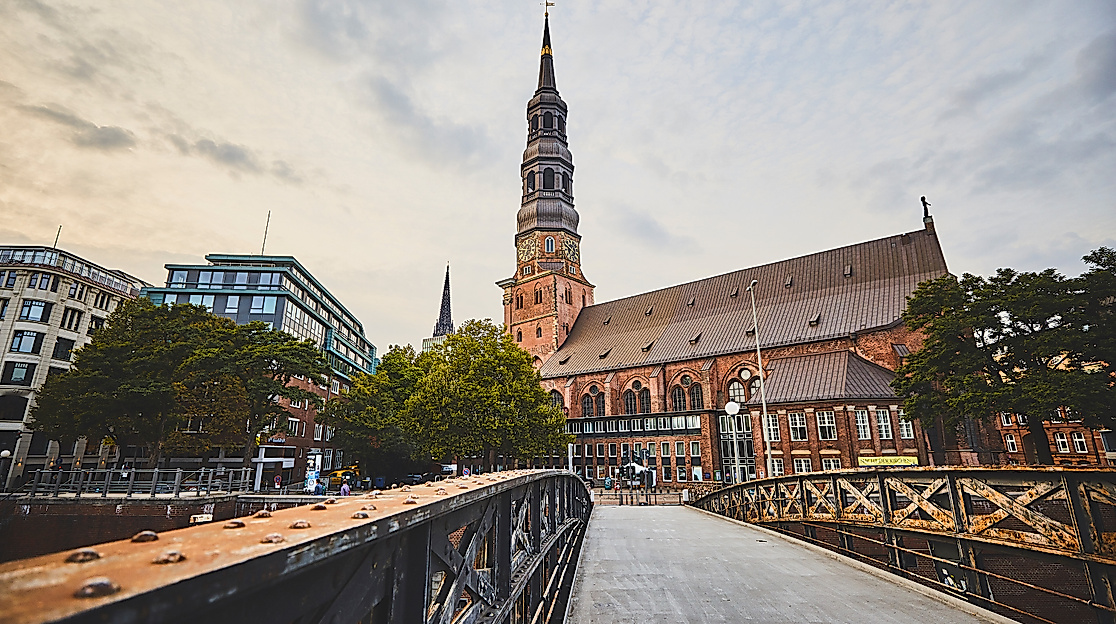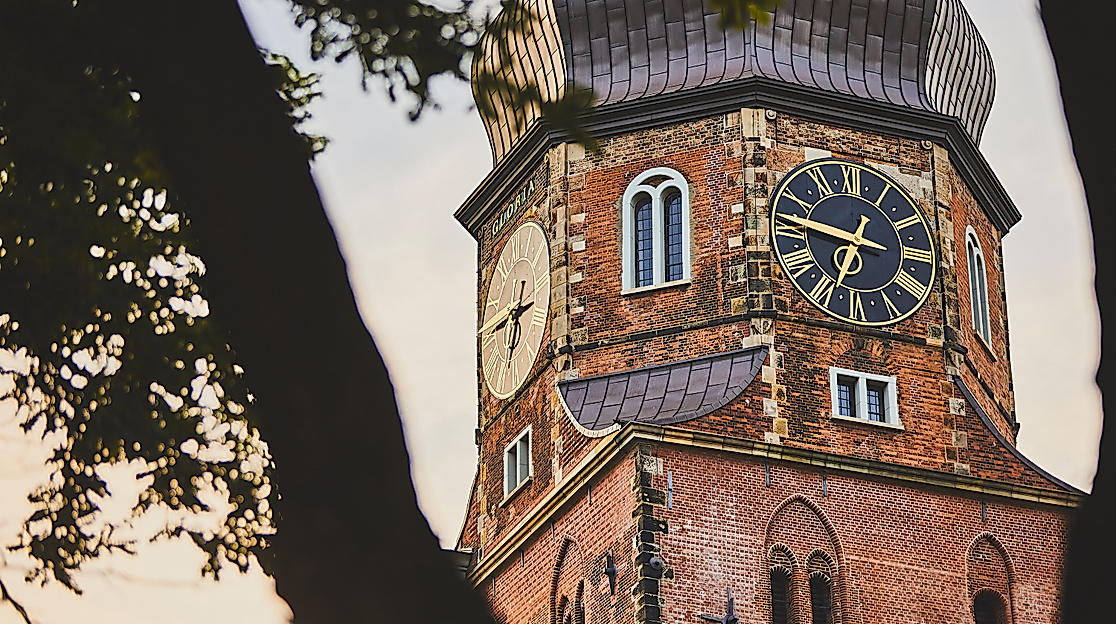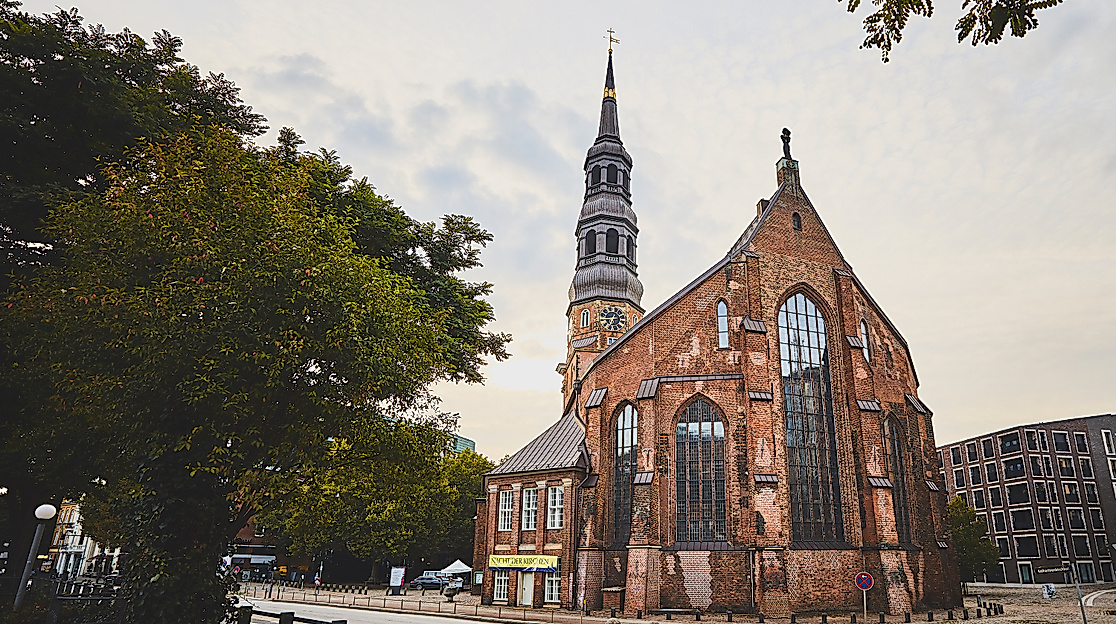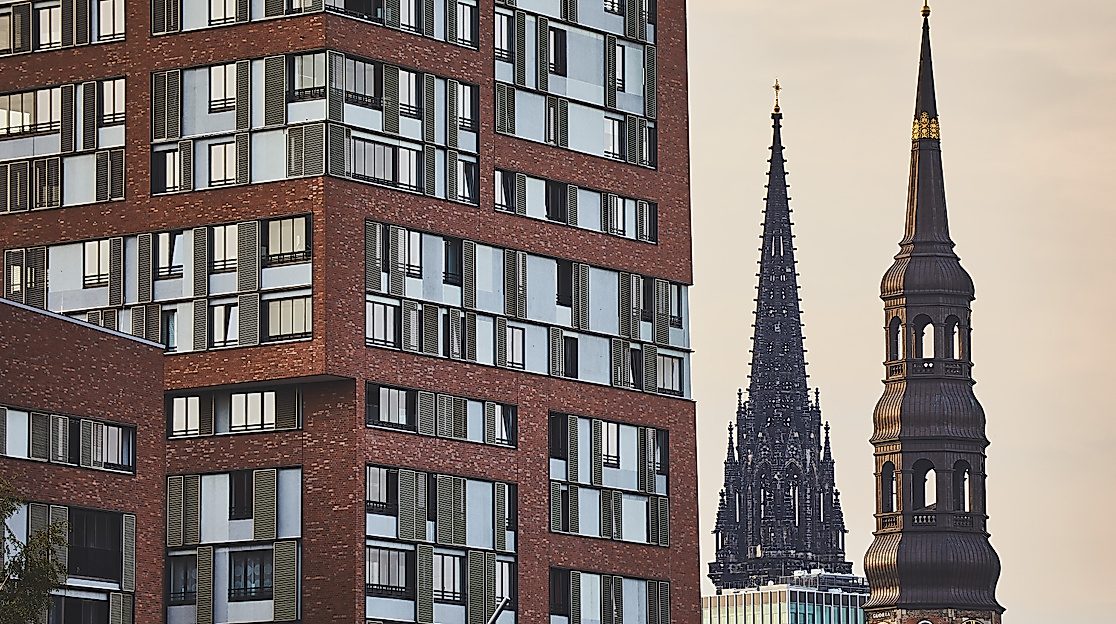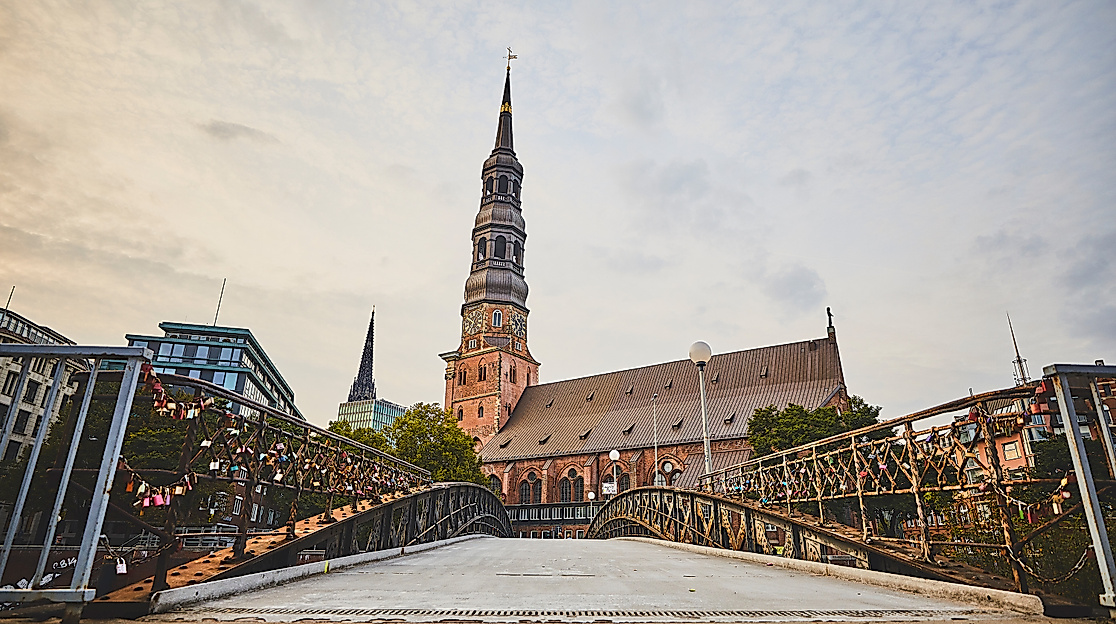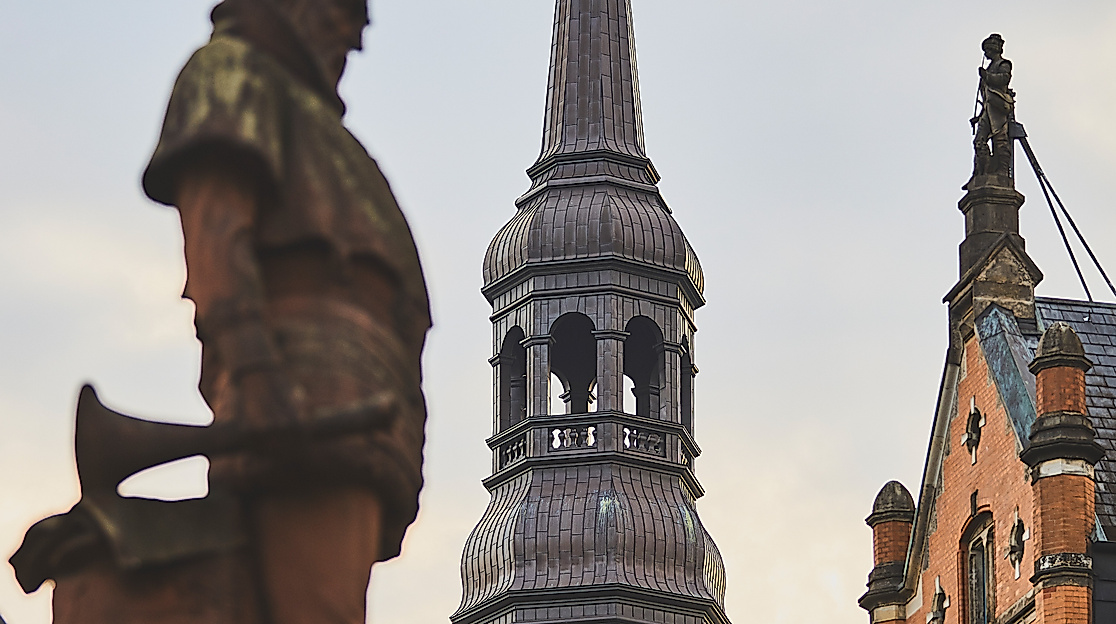 St. Katharinen church was founded as a parish church on the newly embanked marshy island of Grimm for the resident ship builders, merchants and brewers around 1250.
Hamburg's third oldest principal church is located near the Speicherstadt and celebrated its 750th anniversary in 2000.
The triple-naved, Gothic pseudo-basilica was extended to its current size between 1377 and 1450. The already existing tower was included in this at the same time. Today, it continues to form the tower substructure and it is consequently Hamburg's oldest stonework that still serves its original purpose.
The mighty copper-plated saddleback roof and the copper-plated spire - both of which were faithfully restored after their destruction in the war - reflect the substantial changes of the 17th century. The tower reaches a total height of 115 metres and bears a figure of St. Catherine.