Wilhelmsburger Inselpark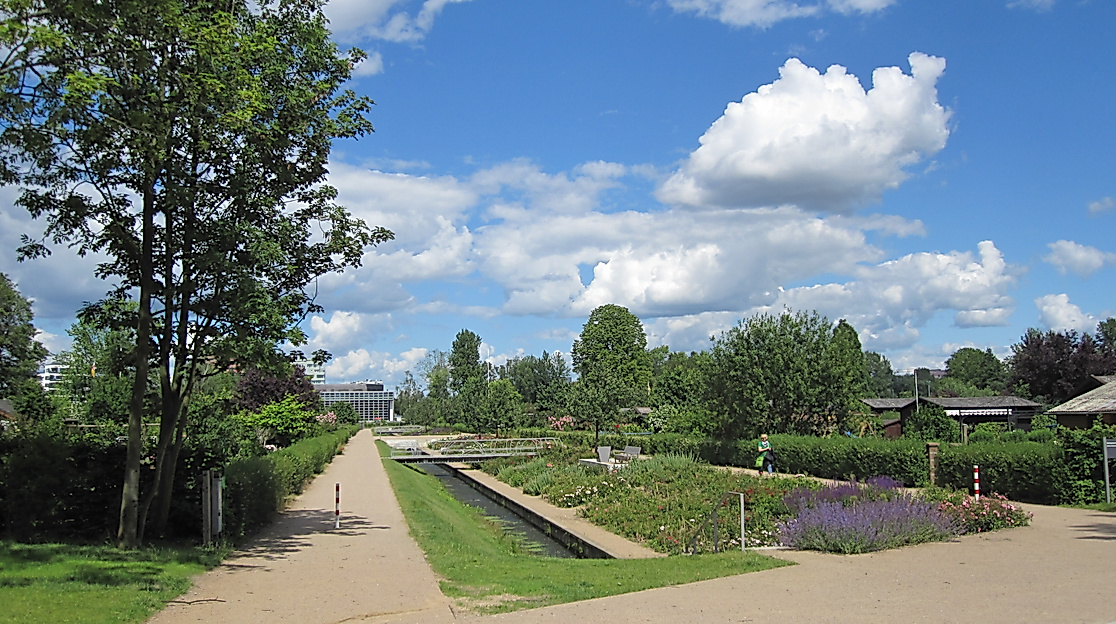 The Wilhelmsburg Inselpark is a green oasis in the middle of Hamburg's upcoming Wilhelmsburg district with numerous opportunities for recreation as well as for sports and leisure activities.
The Inselpark is the legacy of the International Garden Show, which took place in 2013 in Hamburg. Within a ten-year planning and construction phase, the park has been completely redesigned and has now evolved into a green oasis that attracts residents as well as visitors.

The Park was designed under two major themes. "Nature and Garden" and "Sport and Movement". So it is that the park offers a lot of activities for young and old on 85 hectares. There is also a free skate park on the premises, in addition to offers such as the high-ropes course or the swimming pool. There are regular competitions offered among professionals, but also beginners can participate in workshops and other actions. A very special adventure can also be enjoyed by young visitors on playgrounds that have promising names, such as "Wüstenwellen" (desert waves), "Hütten und Paläste" (huts an palaces) and "Geheimnisvolle Insel" (mysterious island).

The Zanzibar rock has become the secret landmark of the park, which is crowned by a four meter high black pine in bonsai form. It is part of the various theme parks. The "Haze & Fog" garden will take you to the rainforest for a short break. There are marsh cypresses, alders, Japanese anemones and numerous climbing plants. If you like it more indigenous, you can stroll through the home garden. The flowers are lovingly caressed by Wilhelmsburg's citizens.

In a variety of ways the Wilhelmsburg Inselpark now cultivates the coexistence of residents and visitors. It is worth taking time to discover the park for yourself.