Altona Balkon
Unique park above the Elbe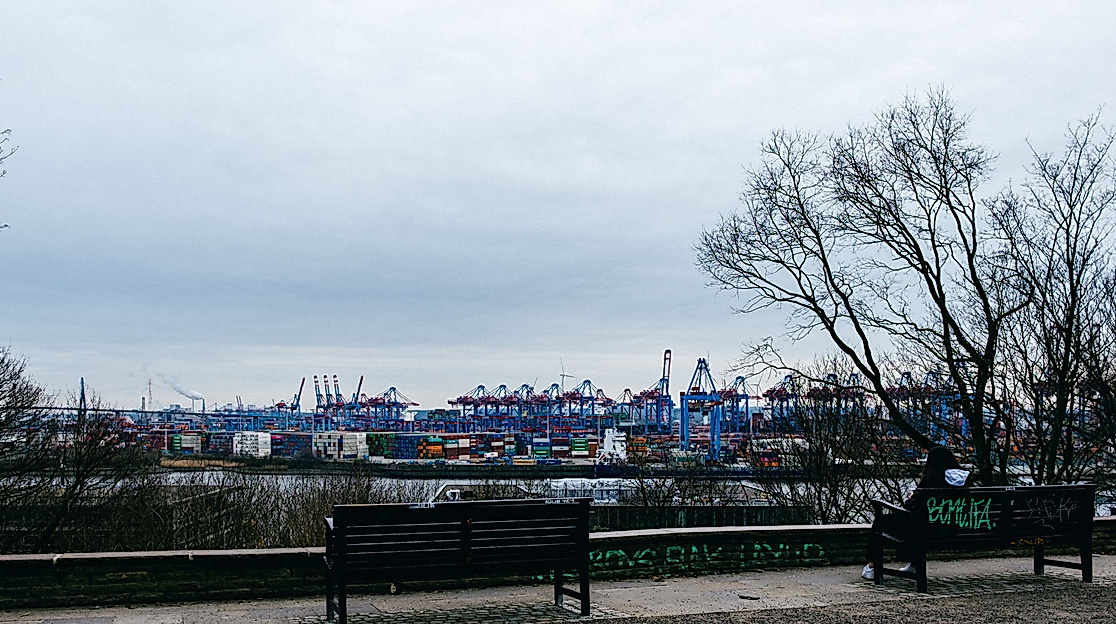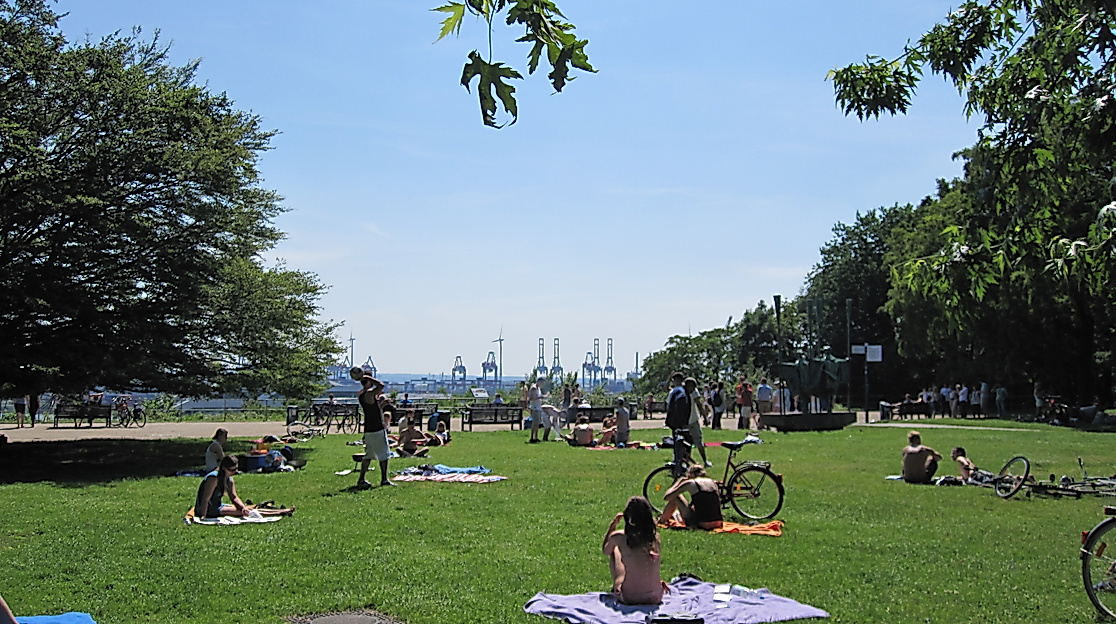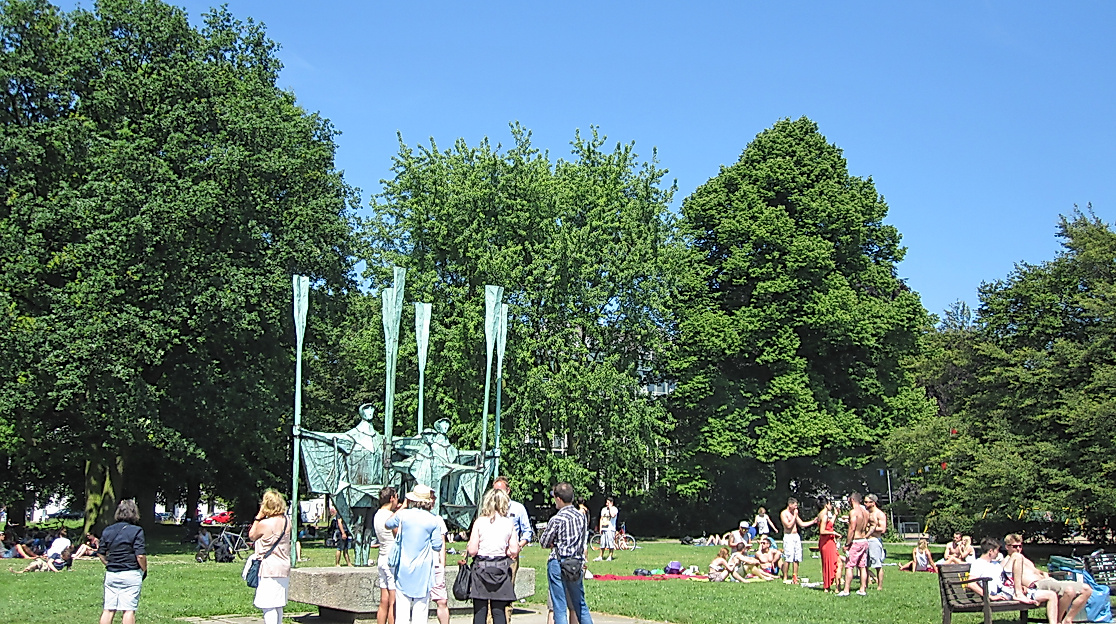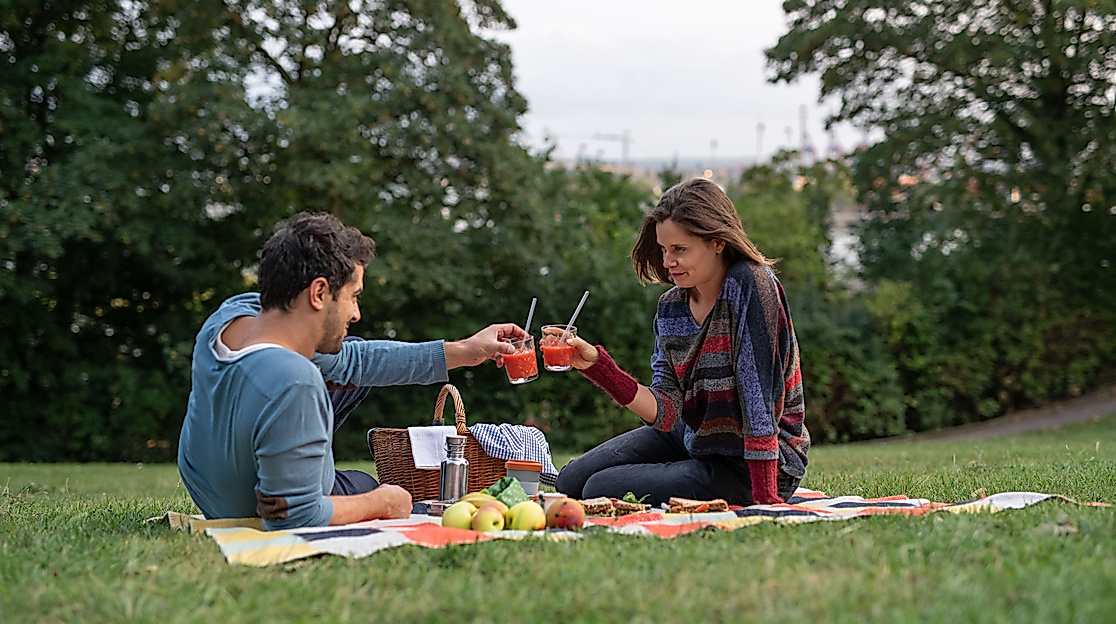 The Altona Balkon – "Altona Balcony" – is around 27 m higher than the Elbe and offers a fantastic view of the Hamburg harbour, the legendary fish market and all the colourful goings-on along the shore.
When the weather is good, the Altona Balkon has one of the most impressive views of the city. From here, the vista reaches over the harbour, the Köhlbrandbrücke and all the way to the Harburg Mountains. This is a popular spot for city residents and visitors alike for picnics and ship-watching. A veritable Hamburg feeling can be enjoyed here. The bronze sculpture at the vista point represents three fishermen holding up and oar and was created in 1966 by Gerhard Brandes (*1923).
The Altona Rathaus is very close to the park as is the civil registry office, which makes the Altona Balkon with its fantastic scenery an often-used backdrop for wedding photos.