Twinkle Concert L / Geschöpft!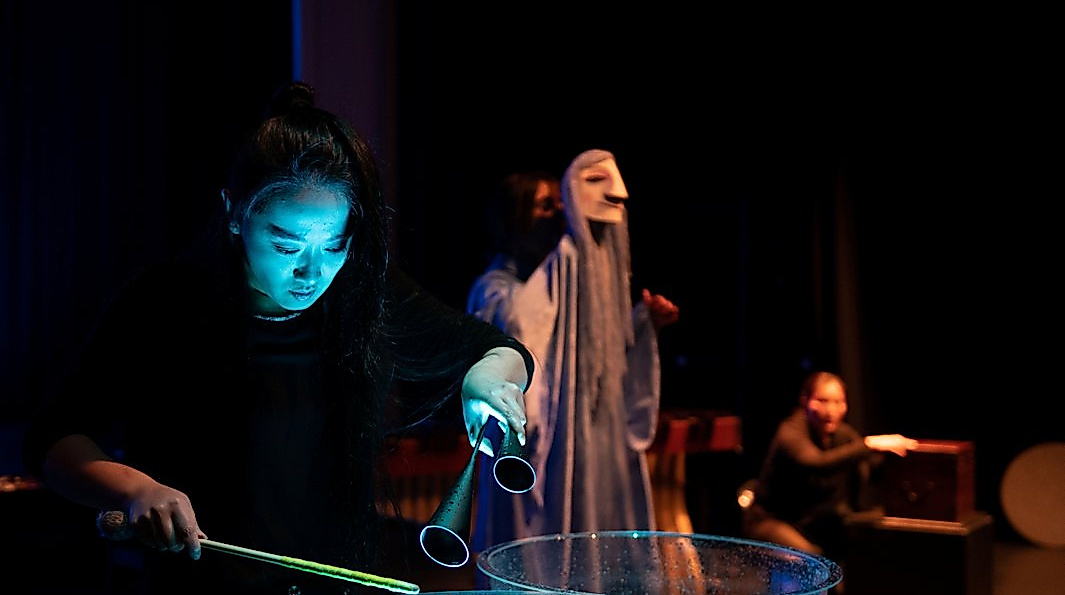 »Geschöpft« takes the audience away to the wonderful sound world of China. There, legend has it, a woman with a snake tail – Nü Wua – created animals and people, and fought fires and floods, in the distant past. The story is brought to life with Lin's instruments, Lini's wonderful voice and Heike's puppetry.
PERFORMERS
Lin Chen percussion, composition
Lini Gong voice, composition
Heike Klockmeier puppeteer
Stephan von Löwis idea, concept
PROGRAM
Eine chinesische Wassermusik
Eine Produktion von KinderKinder
This is an entry from the
Event database for the Hamburg metropolitan area
.
No liability is assumed for the correctness of the data.