Kutschfahrt zum Schäfer in die Heide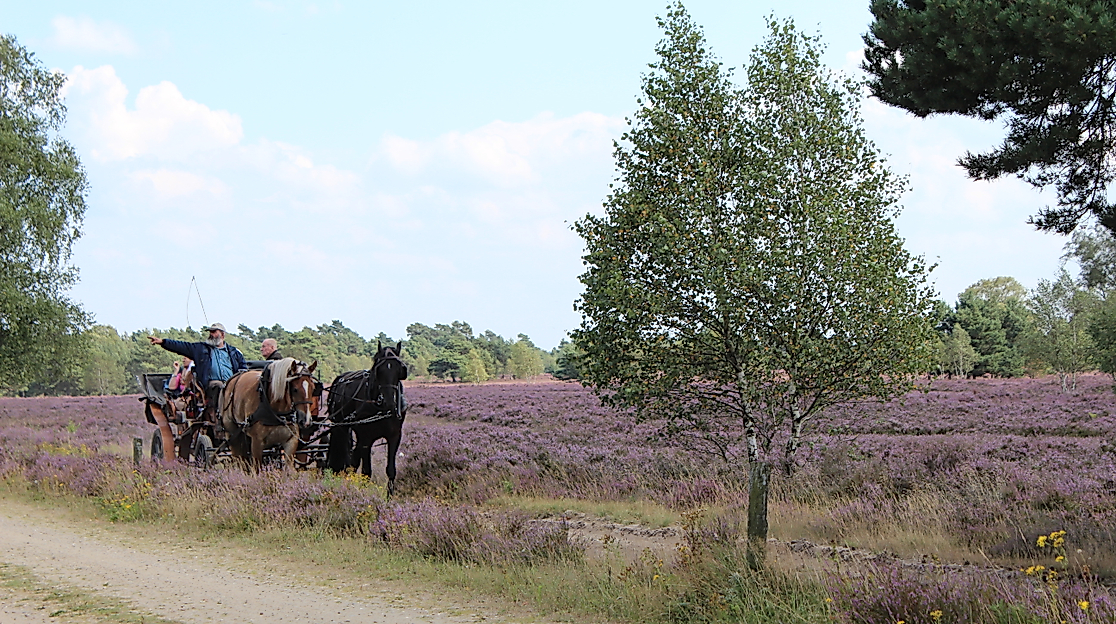 Please note: It is possible that an event has been cancelled but is still listed on this website. For the latest information about cancelations or postponements please check the organizer's website.
The carriage takes you across the Höpen landscape protection area. Here you can experience the renatured Osterheide with its charming birch groves and gnarled, wild juniper.
In the middle of this unique nature we meet the shepherd with his moor. He still practices his craft as it was 100 years ago. You can ask him your questions; he looks forward to a lively conversation with you. If we still have time, we drive past the enchanting heather garden, where blossoms of various plants can be seen all year round.
Minimum number of participants: 8 people. Registration at Schneverdingen Touristik is required under 05193 93800. Costs: adults 15 EUR, children under 8 years 12 EUR.
This is an entry from the
Event database for the Hamburg metropolitan area
.
No liability is assumed for the correctness of the data.