Speicher am Kaufhauskanal
Hamburg's oldest storage monument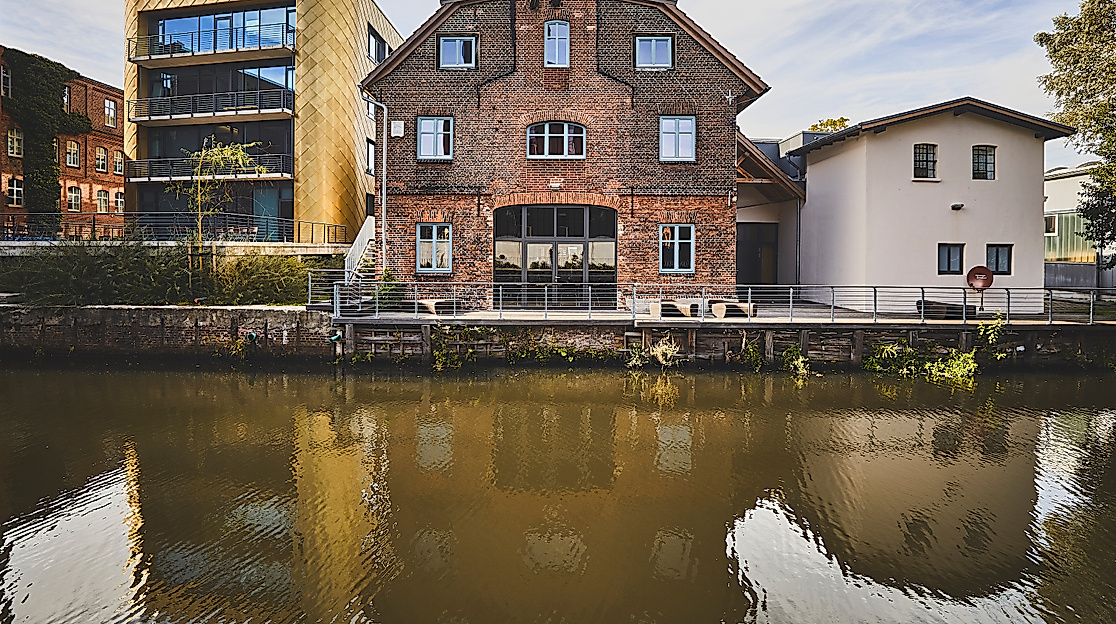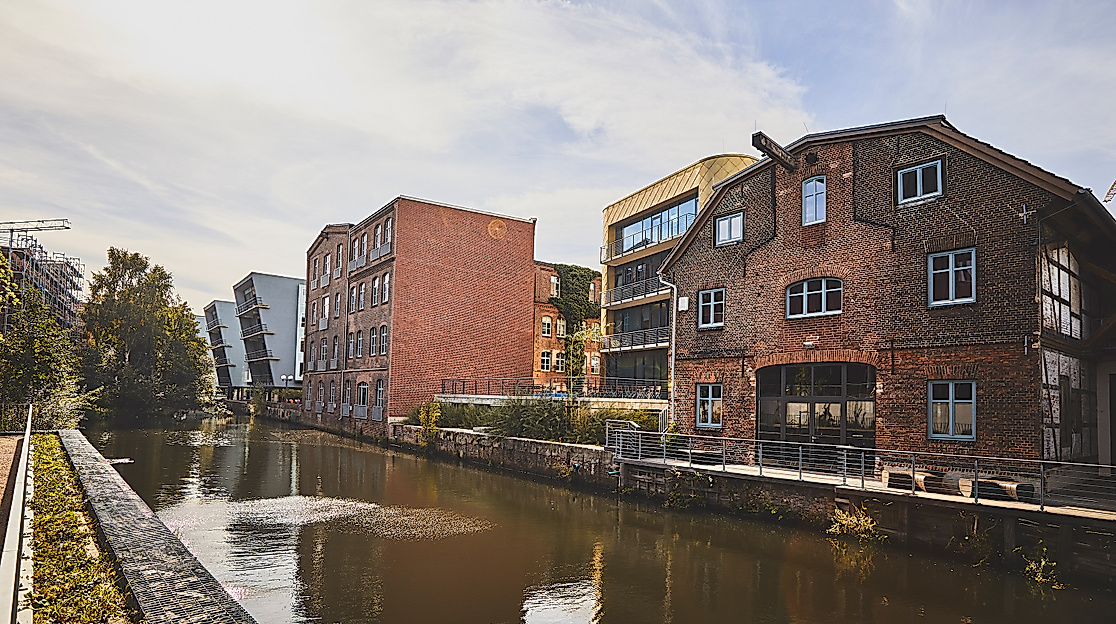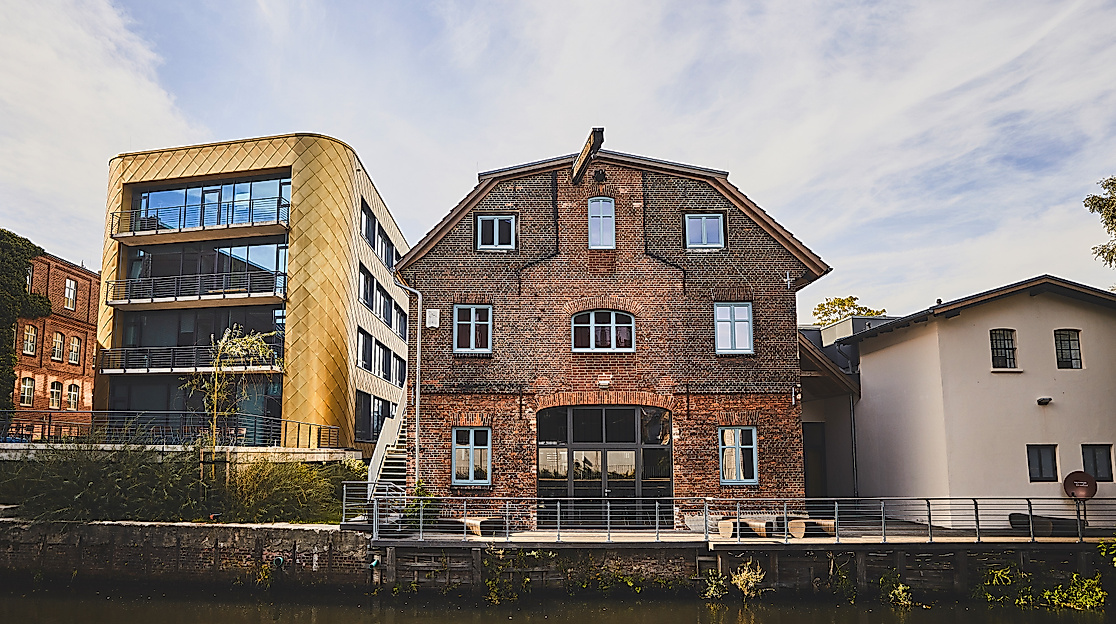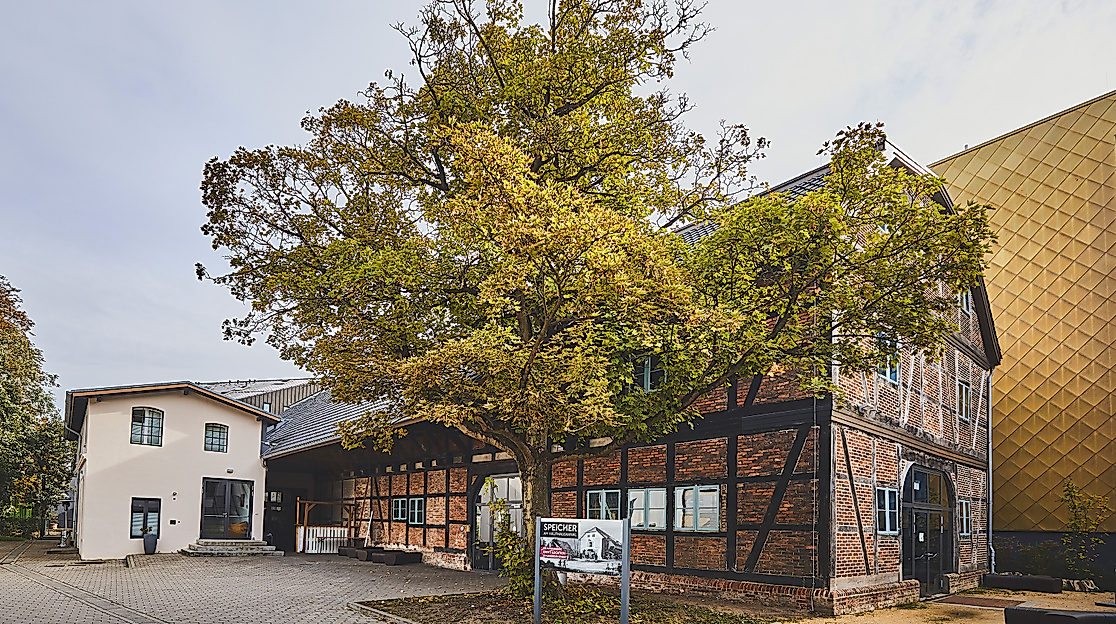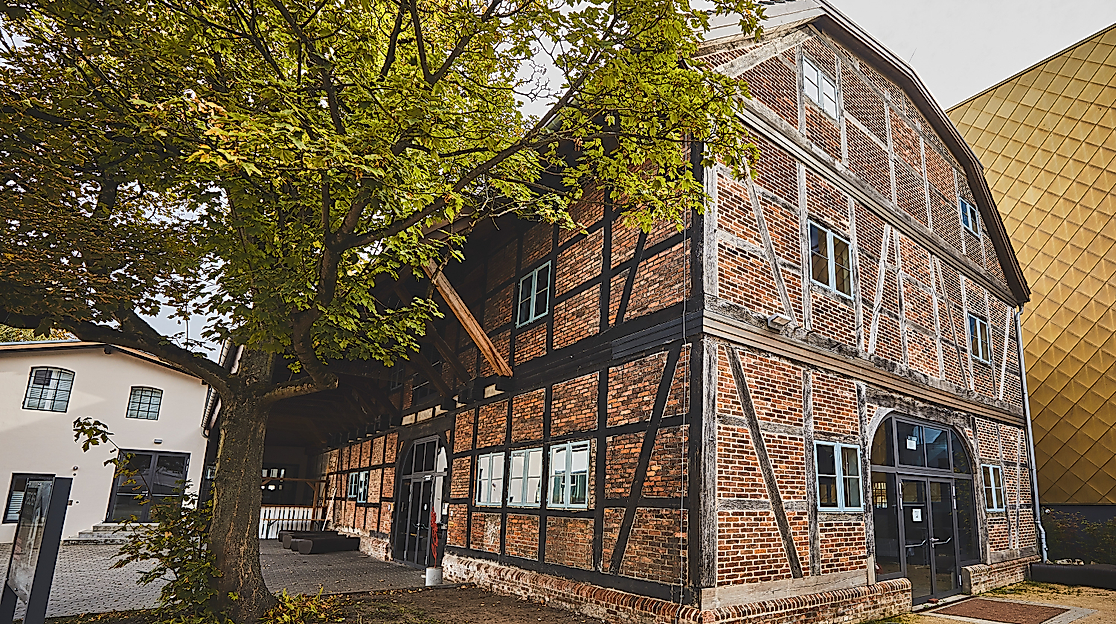 Hamburg's oldest warehouse is located in the middle of the Harburg inland port and invites you to challenging and varied cultural events in a special atmosphere.
The pre-industrial half-timbered building "Speicher am Kaufhauskanal" from 1827 was built in 1882 and turned by 90 degrees. The reason: the new railway line to Stade ran exactly through the old warehouse location.
From warehouse to cultural venue
After an eventful history from a municipal department store for trade goods to a seed shop to the material warehouse of the traditional installation company Lengemann & Eggers, the warehouse on the Kaufhauskanal is today an innovative cultural venue. The "Kleine Elbphilharmonie" offers a wide range of chamber music, sophisticated pop music, readings and specialist congresses. The Speicher has also established itself as a location for corporate events. And as a popular wedding location, it offers ideal conditions for a romantic celebration on the idyllic canal bank.
The two floors each comprise 440 square metres, a modern infrastructure with bar, event kitchen and the latest sanitary facilities leaves nothing to be desired. The storage season lasts from May to October, visits and special events are also possible outside this time. At lunchtime from 12.00-14.00 you can have lunch in the lunch café of the warehouse, where fresh tartes and quiches are served.