Mellingburger Schleuse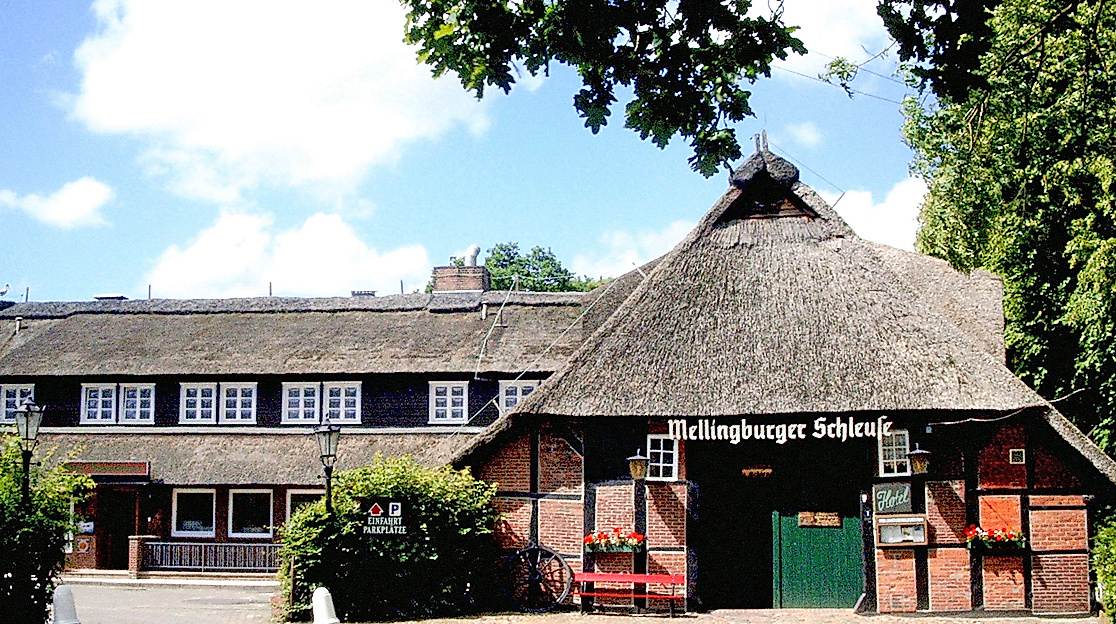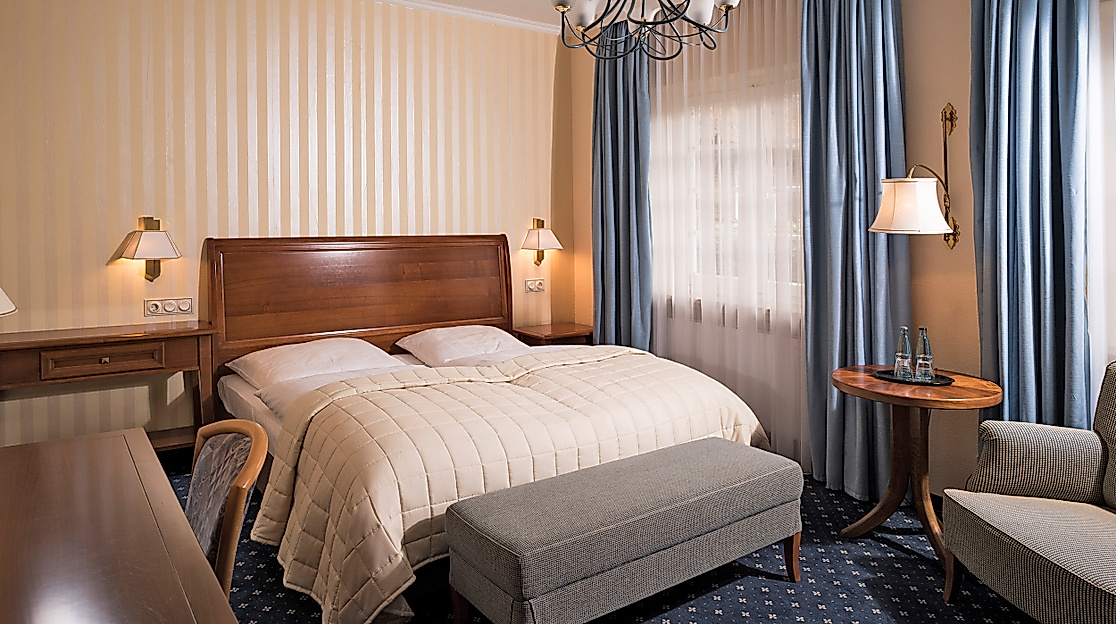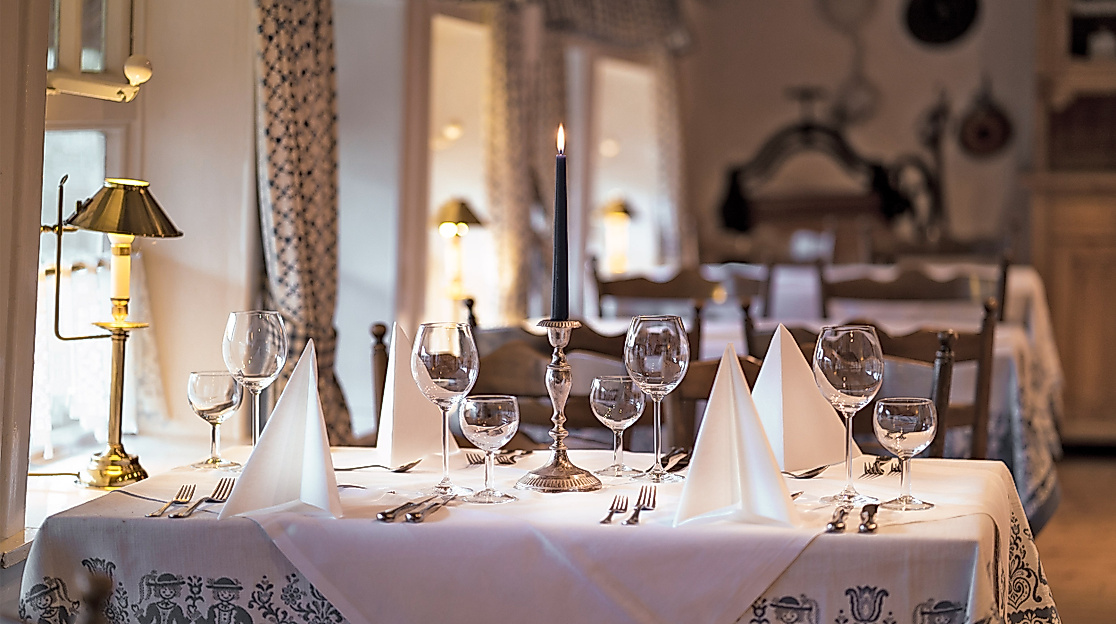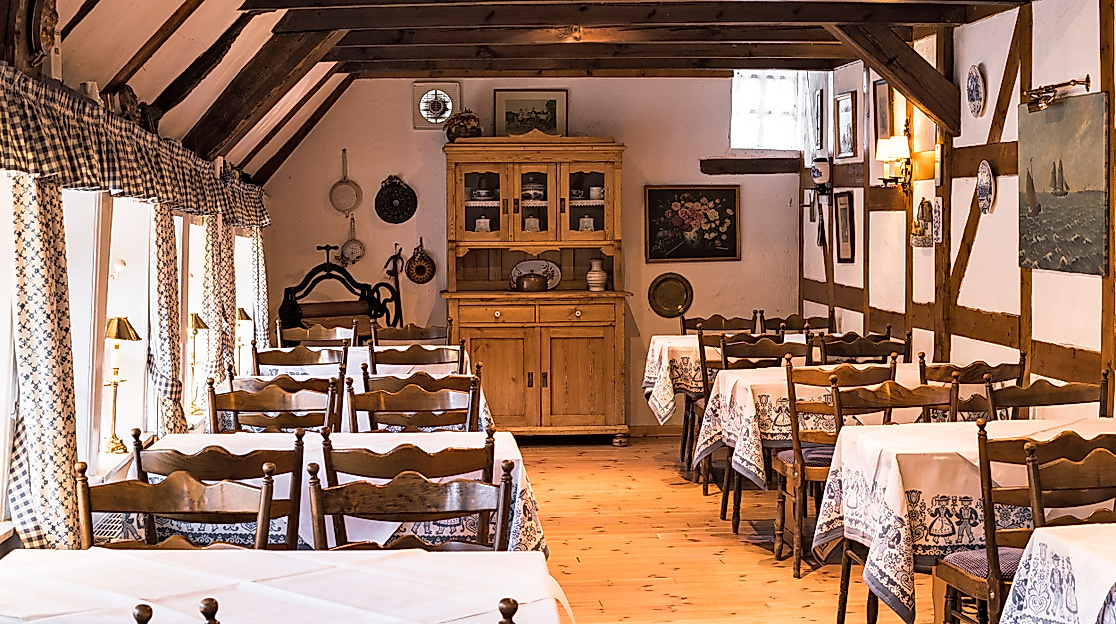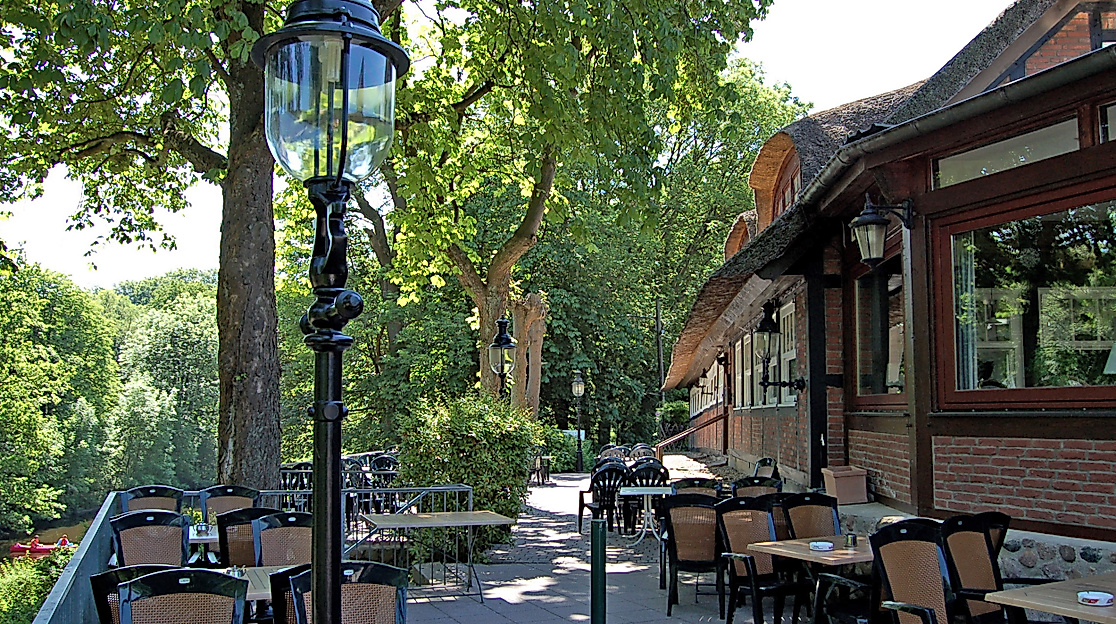 Wanderer, Radfahrer und Kanuten fühlen sich in dem historischen 4-Sterne-Haus besonders wohl und lassen sich mit regionalen Spezialitäten verwöhnen.
Mellingburger Schleuse is a hotel restaurant north of downtown Hamburg in Poppenbüttel. The historic, thatch-roofed building is situated in a quiet, bucolic spot in the midst of a nature reserve in the Alster River valley, a place ideal for long walks, bike tours and canoeing. It is a 30-minute ride by rapid transit train from the Poppenbüttel station to downtown Hamburg.
The 4-star Mellingburger Schleuse has over 47 rooms, equipped with shower or full bathrooms, hair dryer, telephone and TV. Guests have free access to wireless Internet in the hotel.
The restaurant overlooking the historic locks, and with a garden terrace bordering the headwaters of the Alster, serves a selection of set meals and regional specialties.
Further amenities include a billard room, swimming pool and sauna. Three double ninepin lanes are available on request.
Nine conference rooms are available for meetings and conferences.
There is plenty of free parking spaces available.