Distillery Elmendorf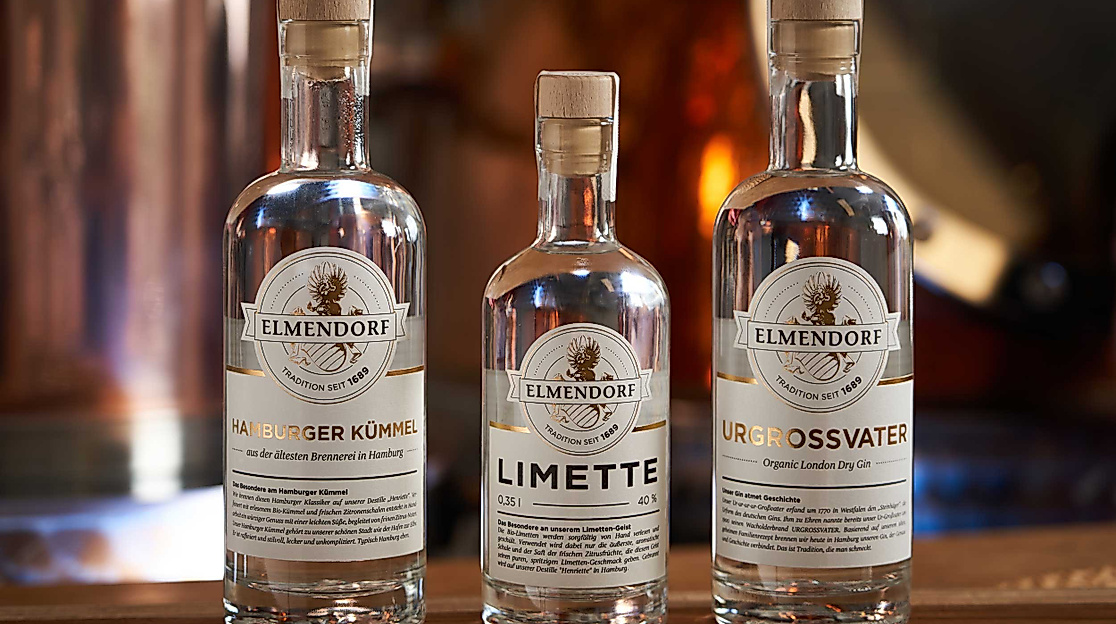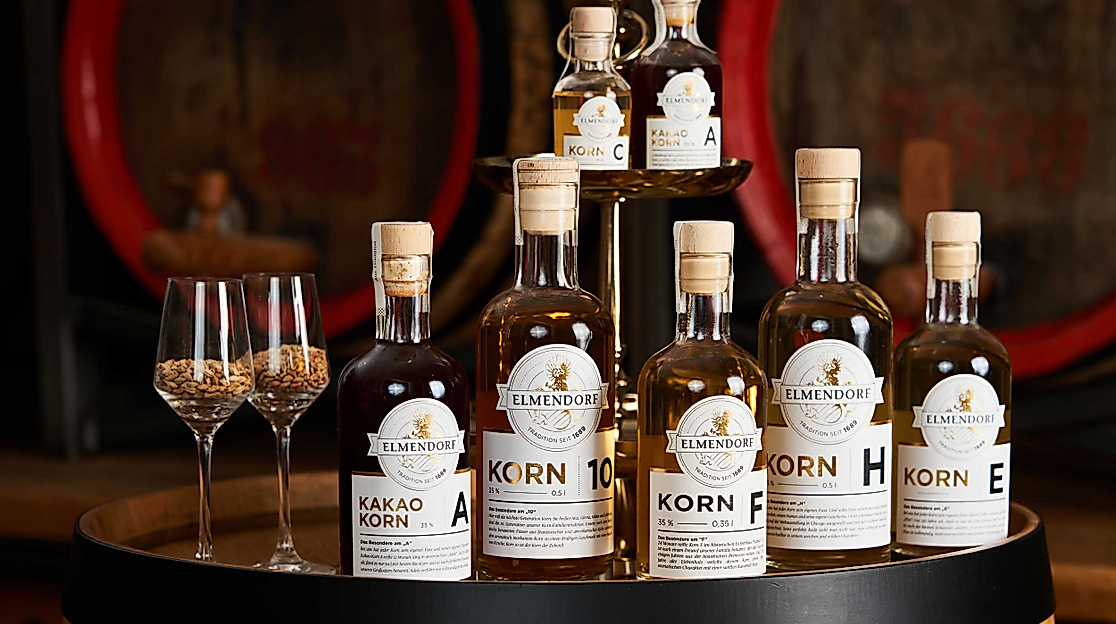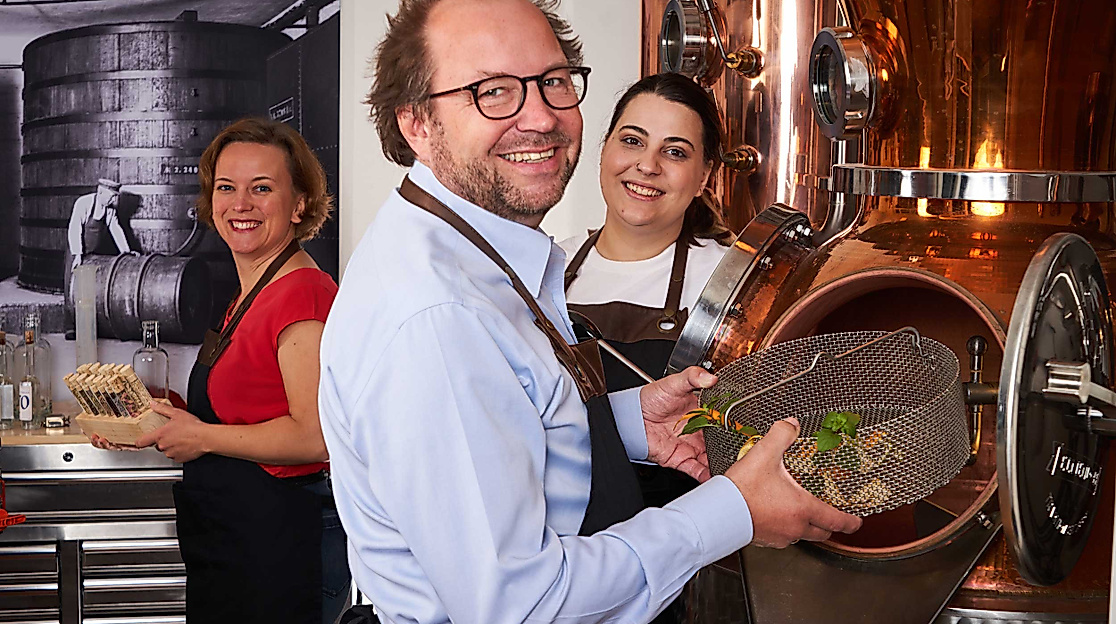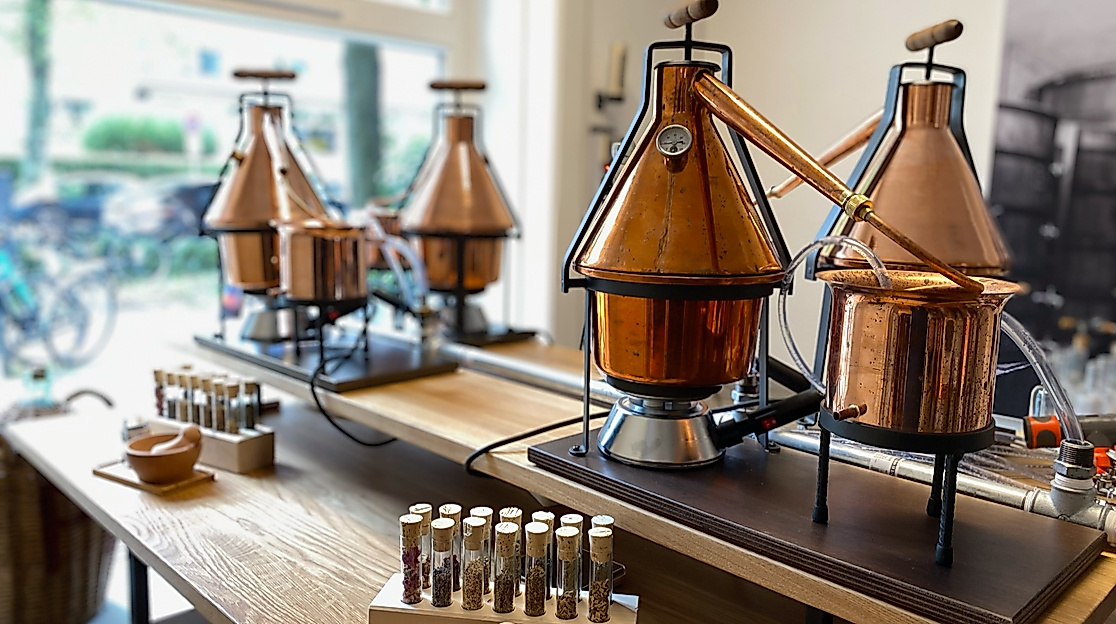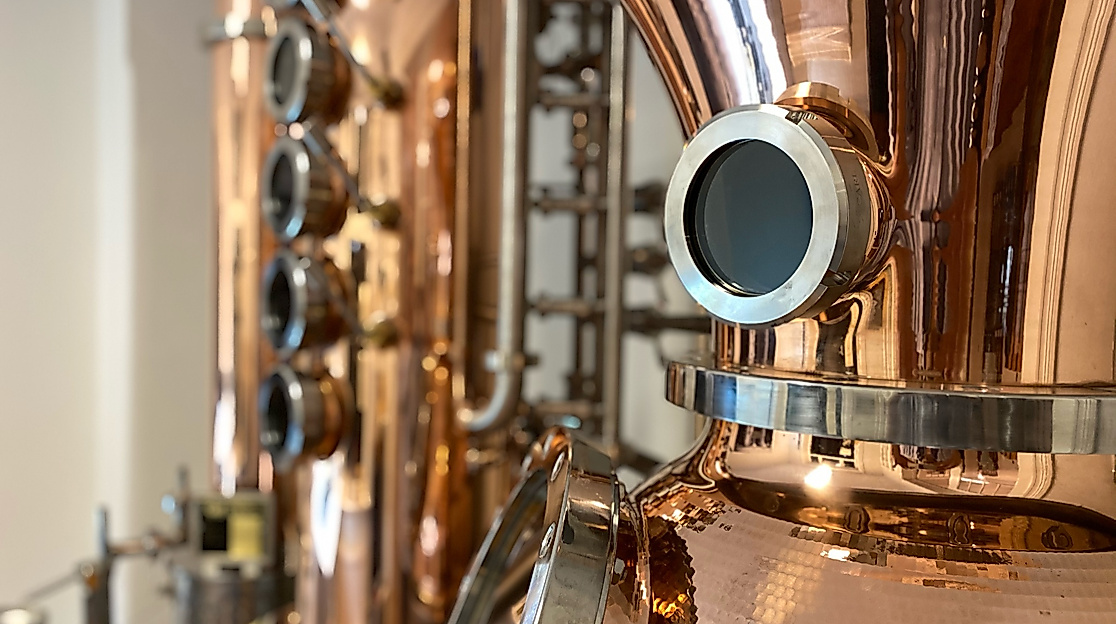 At the Elmendorf distillery in Hamburg-Winterhude, the family tradition of spirits production is carried on in the 9th generation by Kai and Judith Elmendorf. Craft and family history can be tastily told by distiller Kai during a distillery tour with tasting.
The "Gin School" experience at the Elmendorf distillery offers participants the opportunity to distill their own personal gin under expert guidance according to their own recipe in a 4-hour workshop.
Then as now, the spirits are made from purely organic ingredients and by hand. The exquisite organic grain matures in centuries-old oak barrels, which give Elmendorf Korn its uniquely characteristic aroma. The gin "URGROSSVATER" distilled on the in-house distillery "Henriette". The recipe is based on a refined, centuries-old family recipe, which today contains over 12 high-quality organic botanicals. Other distillates, such as the Lime Spirit and Hamburg Caraway, are also carefully handcrafted on site. The Hamburger Kümmel is Hamburg's first and only caraway in organic quality.
Hamburg CARD Discount
Culinary discount
With Hamburg CARD Culinary, Hamburg CARD Culinary Plus, Hamburg CARD Premium or Hamburg CARD Premium Plus
Online: 10% on spirits and experience