NDR Chamber Music Concert: String Trio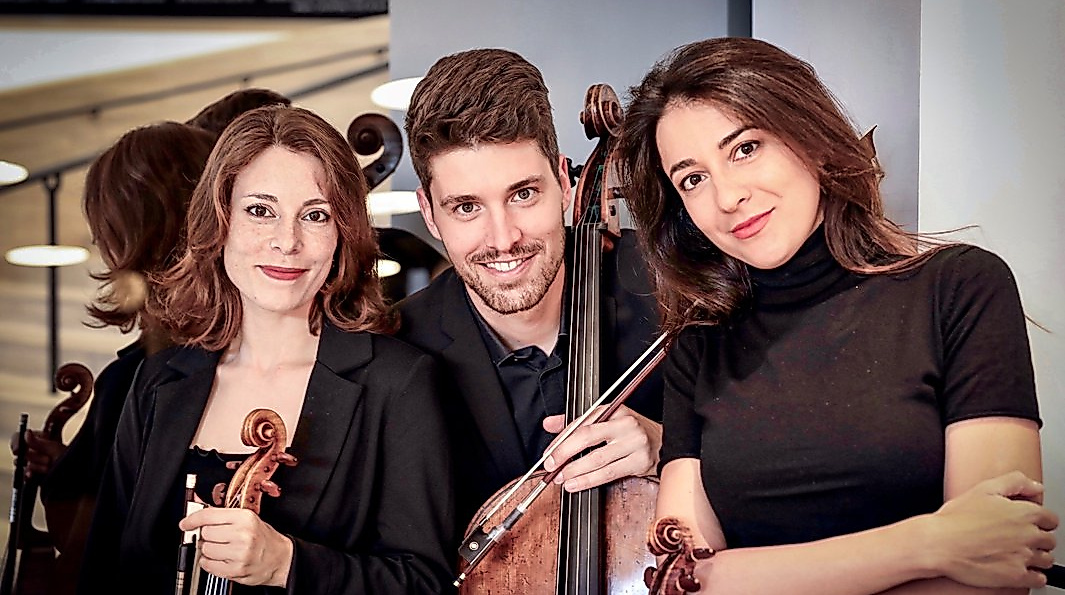 Compared to the string quartet, the string trio is »missing« a violin. This combination of instruments is far rarer, but boasts just as long a tradition as the quartet. Trio Bardo presents three string trios that were composed in the early- to mid-twentieth century, juxtaposed with a famous trio by Ludwig van Beethoven.
Gideon Klein wrote his String Trio under tragic circumstances in the Theresienstadt ghetto in September and October 1944. Just a few days later, the 25-year-old Jewish composer was transported to the extermination camp. Echoes of Stravinsky, Bartók and Moravian folk music are blended with Klein's own powerful and ironic style.

Beethoven's String Trios Op. 9 come from his first creative period in Vienna, and he experiments here with a number of techniques that would later become his trademarks. Although the work is written as a trio, double stops in the viola part sometimes create the impression of a string quartet. Beethoven described the trios, understandably, as »his best compositions so far«.
George Enescu composed the morning serenade »Aubade« in 1899. That was a breakthrough year in the Romanian-born composer and violin virtuoso's career, taking him to music venues across Europe and as far afield as America. It wasn't until much later that he enjoyed a comparable level of success as a composer.
In the first half of the twentieth century, Ernst von Dohnányi – alongside Kodály and Bartók – was among the leading figures in Hungarian musical life. His Serenade in C Major was written in 1903 and plays with a variety of composition techniques and forms.
PERFORMERS
Trio Bardo trio
Alina Lepper Petrescu violin
Laura Escanilla Rivera viola
Benedikt Loos violoncello
PROGRAM
Gideon Klein
Streichtrio
Ludwig van Beethoven
Streichtrio c-Moll op. 9/3
- Interval -
George Enescu
Aubade
Ernst von Dohnányi
Serenade C-Dur op. 10 für Streichtrio
This is an entry from the
Event database for the Hamburg metropolitan area
.
No liability is assumed for the correctness of the data.