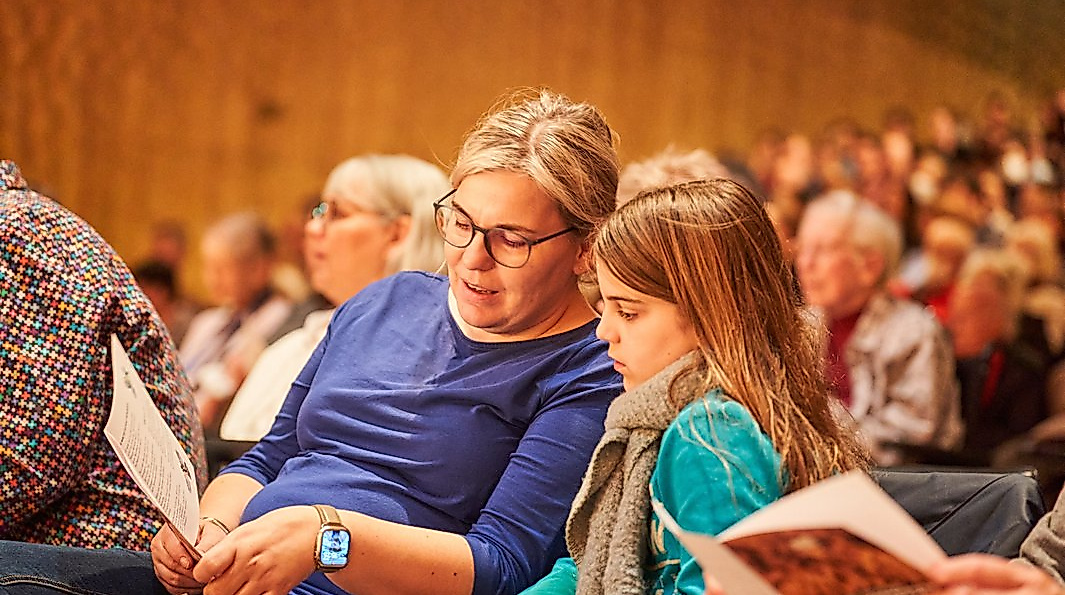 »Klangzeit« is the organic further development of the concert format »Distant Sounds«, which the Elbphilharmonie and Ensemble Resonanz have been presenting together for many years. What's staying the same: the very special and highly accessible concert format, which invites people to listen to music and to sing songs in a relaxed setting. Dreaming and simply being there are expressly allowed.

The Ensemble Resonanz musicians play short and varied pieces on their string instruments, and provide accompaniment for the singing. »Klangzeit« lasts around an hour, and a common theme always runs through the sequence of works and songs.

What's changing: from now on, the target audience includes not only people with dementia and their relatives, but also anyone who is seeking to experience live music in contexts other than conventional concert formats. They will also benefit from the fact that many Klangzeit events take place locally in the city districts, which means those who are keen to experience music in their neihbourhoods needn't travel far.
PERFORMERS
Ensemble Resonanz chamber orchestra
Skaiste Diksaityte violin
Christine Krapp violin
Lise Guérin viola
Saskia Ogilvie violoncello
Benedict Ziervogel double bass
Ulrich Wedemeier lute
Gregor Dierck, David Schlage, Franziska Stolz, Constantin Zill Konzept
PROGRAM
Listen to music and sing along too
»The Music Box«
Works by Georg Friedrich Handel, Camille Saint-Saëns and Benjamin Britten
Piotr I. Tschaikowsky
Danse de la Fée-Dragée (Tanz der Zuckerfee)
Gioachino Rossini
Sonata a Quattro Nr. 3
Biagio Marini
Sonata sopra la Monica
Dionisio Aguado
Aguado
Erich Wolfgang Korngold
Streichquartett Nr. 2 Es-Dur op. 26
Philip Glass
Streichquartett Nr. 3 »Mishima«
Reinhold Glière
Acht Stücke Op. 39 für Violine und Violoncello
Wiegenlied aus Ostafrika
Lala mtoto lala
Claudio Monteverdi
L'incoronazione di Poppea / Dramma in musica in Prolog und drei Akten
Dario Castello
Sonata sopra »la Monica«
Trad.
Es klappert die Mühle am rauschenden Bach
John Rutter
Suite for Strings
Dmitri Schostakowitsch
Fünf Stücke für zwei Violinen und Klavier
Reinhold Glière
Dings
Billy Hill, Franz Baumann
Das alte Spinnrad
Camille Saint-Saëns
Le cygne (The Swan)
This is an entry from the
Event database for the Hamburg metropolitan area
.
No liability is assumed for the correctness of the data.