Greenpeace - Interaktive Ausstellung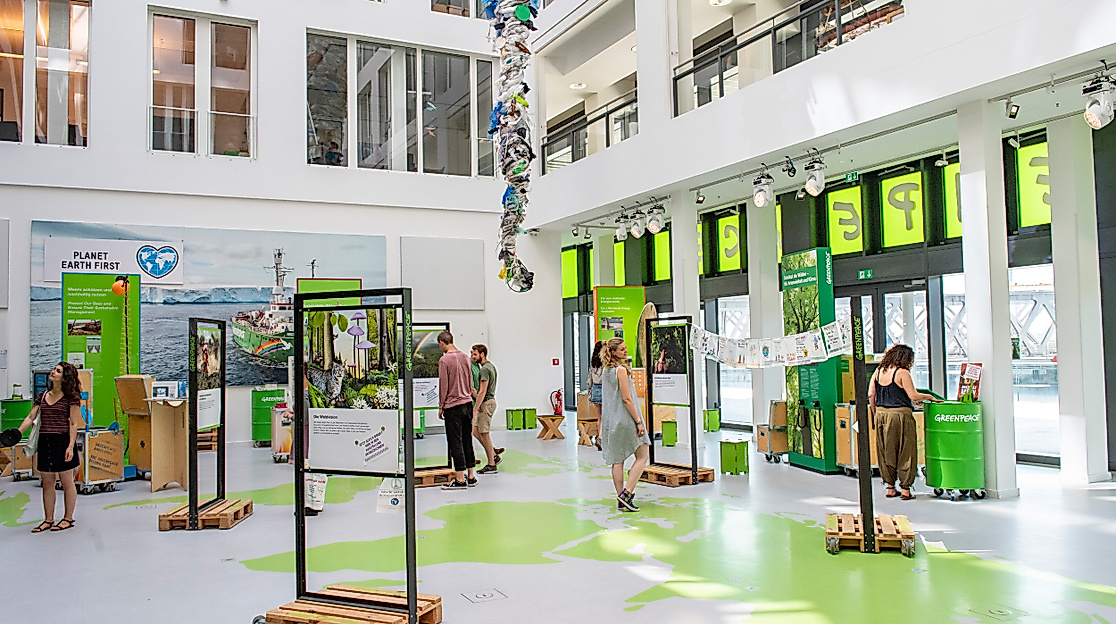 How much rainforest is in the burger? What do polar bears gain if we ride bikes instead of cars? And why does climate protection also start on our plates? In our exhibition in Hamburg, visitors learn in a playful way how our lives and our consumer behavior are related to many environmental problems all over the world and what solutions there are. This 360-degree view gives an impression of our exhibition.
The bilingual exhibition (German and English) is barrier-free and also accessible for people in wheelchairs; all films are subtitled for the hearing impaired. Our offers are free of charge, admission is free.
This is an entry from the
Event database for the Hamburg metropolitan area
.
No liability is assumed for the correctness of the data.