Elbwärts - Neue Gemälde von Tobias Duwe, Lars Möller, Till Warwas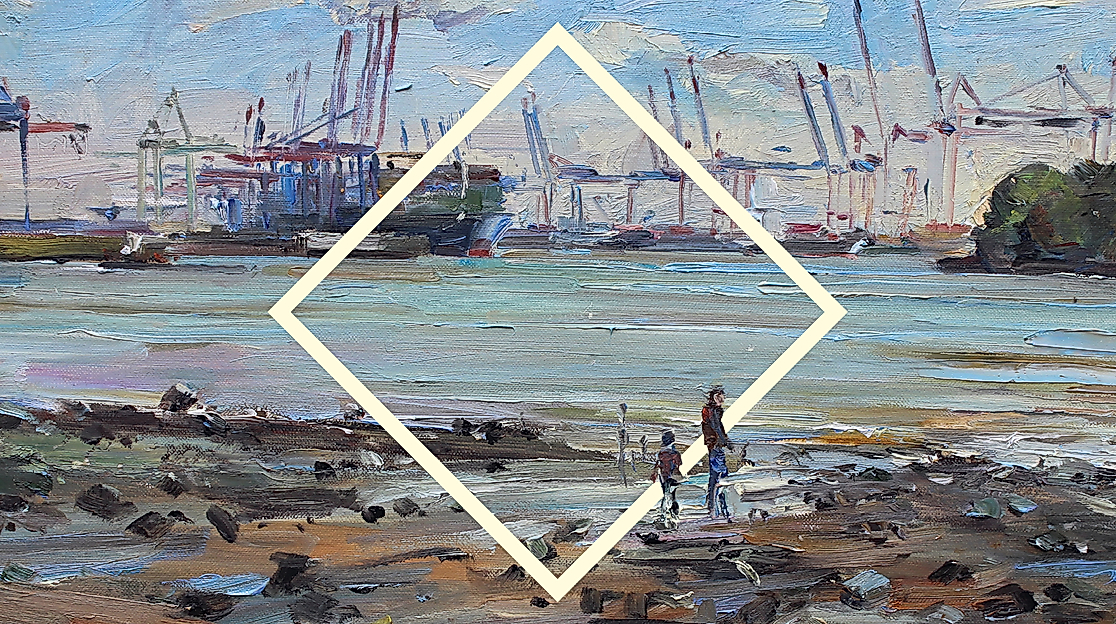 The painters Tobias Duwe, Lars Möller and Till Warwas belong to the group of North German Realists, who have dedicated themselves to the subject of painting in front of nature, plein-air painting, for more than three decades. The challenges associated with open-air painting under the northern German sky due to changing weather and light conditions often force the artists to work quickly, which leads to a very dynamic presentation of their themes and objects. An impasto application of paint and the dominance of clear and high-contrast tones often give the pictures an impressive effect of immediacy.


For the joint exhibition "Elbwärts" Duwe, Möller and Warwas approached numerous well-known motifs on the river, but also concise places in Hamburg's urban landscape, which they each captured with their very own perspective and in doing so artistically reflecting the changes in the city and nature document. In the exhibition in the Jenisch Haus, almost 100 pictures, some of which are large, are presented, most of which were created specifically for the exhibition en plain air and are therefore on public view for the first time. The motifs include not only views of the Elbe beach, Jenischpark and the harbor, but also special impressions of the Schanzenviertel and the Speicherstadt as well as panoramas of the Alster and its surroundings.


With their plein-air paintings, the North German realists Tobias Duwe, Lars Möller and Till Warwas stand in the tradition of influential landscape painters such as Max Liebermann, Friedrich Kallmorgen, Max Slevogt or Thomas Herbst, who already in the 19th century painted the then partially undeveloped Elbe slope and the Captured views of the Elbe from parks and mountain trails in paintings. A special feature of the North German Realists, in addition to mutual inspiration at symposia, is the joint search for places and motifs in small groups. The pictures produced for the exhibition "Elbwärts" were largely the result of a joint effort by the three painters, during which they looked over each other's shoulders. But the results are anything but uniform, they rather reflect the personal snapshots of the individual artists and show that the common view of Hamburg and the Elbe can lead to a broad spectrum of perceptions and interpretations, despite a realistic approach.
This is an entry from the
Event database for the Hamburg metropolitan area
.
No liability is assumed for the correctness of the data.