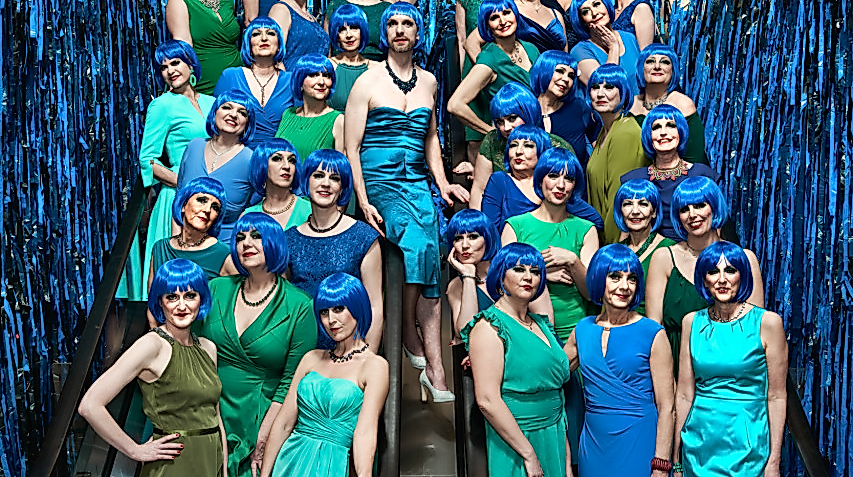 Please note: It is possible that an event has been cancelled but is still listed on this website. For the latest information about cancelations or postponements please check the organizer's website.
The time has come again: the women from the women's liqueur choir enter their favorite stage.

They are just under thirty, look gorgeous and sing like angels. And they come to celebrate: life, love and the beautiful sound. They do this with compelling eroticism and determined steps, despite crazy high heels under their feet. They sing. To dance. Rock. And tell. A little bit of enlightenment is also part of this, because this choir ensemble brings together around a thousand years of experience in crises and relationships. On this evening, expand your knowledge of young happiness and sex in old age or how to deal with doormen and disobedient husbands. Let yourself be led through dark paths of loneliness and frozen pizza, visit your children's clubs or found your own - the ladies will sing how to do it. By the way, the ladies' liqueur choir can also be quiet, and some songs are built fairly close to the water. Have handkerchiefs ready when it comes to the sailors! In general - of course one or the other song is about men, and sometimes the men don't get away so badly. Incidentally, one or the other choir sister has a heart for younger lovers, including a three-room apartment.

Creative team
Choir director: Dietmar Loeffler
At the piano: Jörg Hochapfel
This is an entry from the
Event database for the Hamburg metropolitan area
.
No liability is assumed for the correctness of the data.