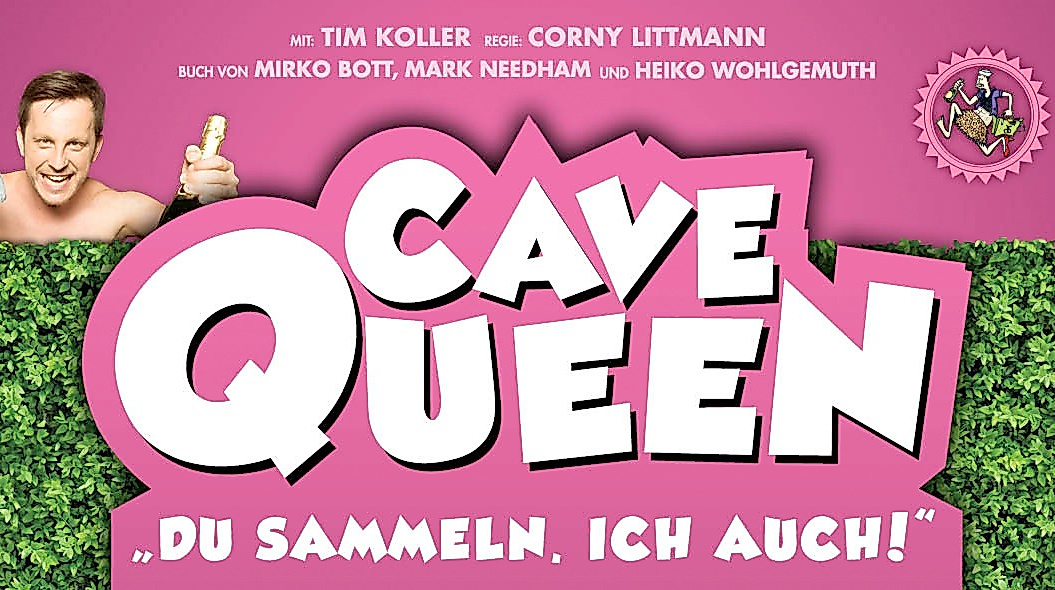 Please note: It is possible that an event has been cancelled but is still listed on this website. For the latest information about cancelations or postponements please check the organizer's website.
For many years Tom CAVEMAN analyzed for numerous theater stages the relationship life - the heterosexual. High time to finally let be gay counterpart to speak: the CAVEQUEEN!

Sven wakes up one morning on his doorstep - as God created him and totally confused. He can thus no longer remember the excesses of his birthday on the eve and why his jealous boyfriend Bruno has him shown the door. Ironically, now that he has just become forty - or gay era: scheintot! While Bruno still zickt and the best friend Heike does not think in a dream, to interrupt their shopping tour for Sven's problems, this has enough time to think about whether his gay life is only a small evolutionary joke or a blessing for mankind. The answer comes promptly: Sven encountered a gay ancestor of the Stone Age, the CAVEQUEEN! A momentous encounter, because the sympathetic caveman holding some insights ready: How did you develop homosexuality, when there was the first sex between guys and a gay relationship really so different from that of heterosexuals?
In typical gay Plauderlaune and each with a large dose of humor and curiosity Sven lets us share his sunny disposition, of experiences in dark bars, to the realization that even men can read on passenger seats no road map, he explains why a purely gay army would safeguard world peace and what is a "Gabi" ...

A co-production of Schmidts TIVOLI GmbH and Theater Mogul GmbH.
Performance rights: Theater Mogul GmbH
This is an entry from the
Event database for the Hamburg metropolitan area
.
No liability is assumed for the correctness of the data.