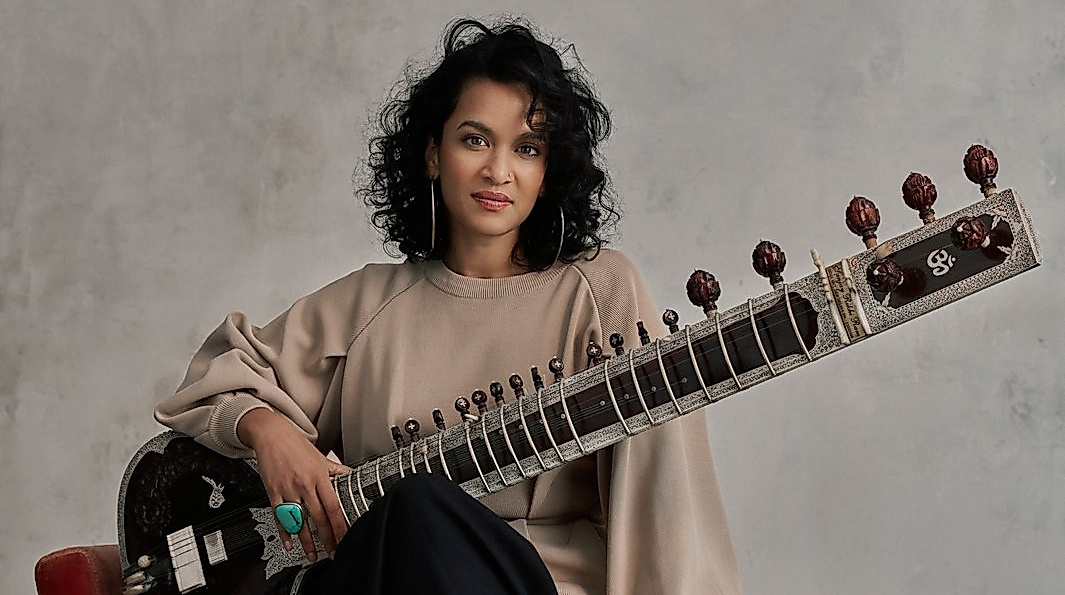 Anoushka Shankar is a musical bridge builder. Beginning with Indian classical music, she has steadily expanded her stylistic repertoire on the sitar – the instrument that made her father Ravi Shankar so famous. She has played with pop stars like Sting and recorded albums with everyone from Andalusian flamenco ensembles to London-based electronic producers. Most recently, she curated a Reflektor Festival at the Elbphilharmonie. And now Anoushka Shankar is returning to the Grand Hall with her band.
The current band line-up once again reflects her versatility. Something that was already very much in evidence at the festival she staged at the Elbphilharmonie. Alongside bass, drums and percussion, there is also Arun Ghosh on clarinet. A Brit originating from India, he combines Bengali melodies with jazz.

Anoushka Shankar was aged 9 when she had her first sitar lessons from her father and her debut performance followed at aged 13. She soon developed her own sound language on the lute-like North Indian instrument, with its long neck and 21 strings. And her own distinctly cosmopolitan style, with a wide variety of influences and collaborations. Her projects all revolve around mutual respect – for her own Indian heritage and for the other musical styles.
PERFORMERS
Anoushka Shankar sitar
Arun Ghosh clarinet
Tom Farmer bass
Sarathy Korwar drums
Pirashanna Thevarajah percussion
This is an entry from the
Event database for the Hamburg metropolitan area
.
No liability is assumed for the correctness of the data.